Twenty Heads kayak, cycle and hike from 'dawn 'til dusk' to support Place2Be
Headmaster of Elstree School, Sid Inglis, reflects on a gruelling challenge which saw him and twenty fellow Heads to raise over £100,000 for Place2Be.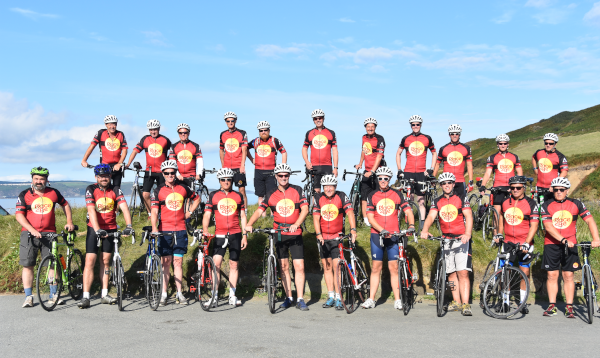 Where did the idea come from?
"The idea and planning for the challenge started about two years ago in the middle of the summer holidays.  I did some research on the Heads Together campaign, and I thought that I could gather some 'Heads Together' to raise money for Place2Be.
Every school has the mental health of their pupils and staff at the heart of everything they do. As Heads, we know it's very important to tackle the stigmas associated with mental health issues head on, and act now to help provide support.
Sid Inglis, Headmaster
Working as a Team
"What emerged from the challenge was some tremendous camaraderie and teamwork from all the Heads. We all agreed that it was the best 'conference' that we have ever been part of.  We started and finished the challenge together. 
"Being Head of a busy school can be a lonely job and to have the opportunity to spend some quality time with like-minded people, while completing a challenge of this sort, was very rewarding and truly memorable.  Everyone has agreed that they entered the new academic year with renewed energy, vigour and enthusiasm.  The benefits of the challenge go well beyond simply raising money for a wonderful charity."
The Heads Up Challenge
"The challenge was hosted at Preseli Venture and involved a 14 hour kayak, cycle and hike from 'dawn 'til dusk'.  We kayaked over three miles, biked 50, and hiked 12. 
"Our day started at Fishguard Harbour for the kayak, and we paddled along the coast for just under three hours to Pwllgwaelod Beach.  Fortunately, the sea was calm and conditions were perfect, which lulled us into a false sense of security. The bike ride soon brought us back to reality though.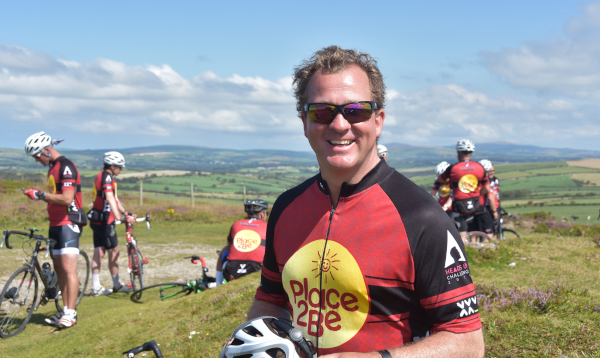 Sid (pictured) was one of twenty heads who took part in the challenge.
"Cycling up the Preseli Hills, we went through the magical and mysterious Gwaun Valley, down to St. David's through glorious countryside and picturesque villages, and up some brutal hills.  Locals and holiday-makers generously offered their support as we passed by, while The Preseli team, my wife, Olivia, and son, Tom, provided flapjacks, water and bananas to keeping us going. We finished our 50 miles in the picturesque village of Porthgain.
"The final leg was a demanding hike along the coastal path back to Preseli Venture and the village of Mathry.  Tired legs and some old injuries slowed us up a little, but we were buoyed by the stunning scenery and setting sun.  It was a magical conclusion to a memorable day. 
"Exhausted but exhilarated, we staggered into Preseli just before 9pm to be greeted by the 'home team' and a welcome drink at the bar."
Thank you
"I am very grateful for the support of all the other Heads, without whom this challenge could not have taken place, to our sponsors and to everyone who has very kindly donated.  It was a great team effort with everyone playing their part in different ways.
"We have now exceeded our fundraising target of £100,000 which could pay for the training and development of a staggering 200 counsellors who are working directly with children in schools providing vital one-to-one mental health support."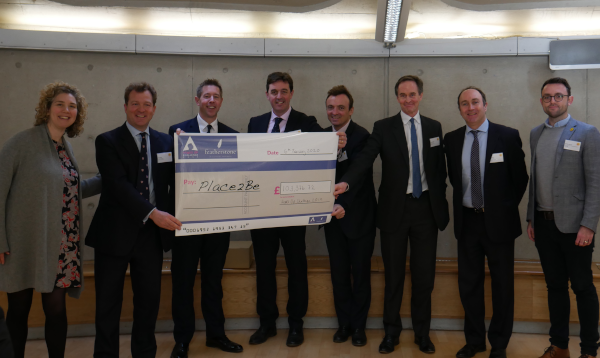 During Children's Mental Health Week, some of the heads visited a Place2Be school to present us with their donation.
Inspired by Sid's story? Join Team Place2Be by signing up for one of our charity places for challenge events across the UK.