Dave McPartlin on why children's mental health always comes first
Primary school headteacher and BBC Bitesize Starting Primary School ambassador Dave McPartlin writes a guest blog for Place2Be on why children's mental health always comes first.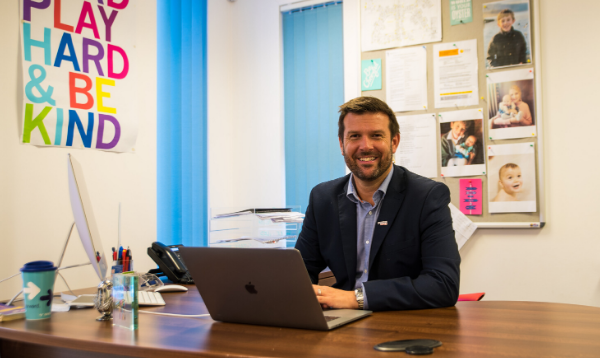 This week, families of preschoolers in England and Wales are expecting to be offered a primary school place. Amid all the uncertainty of the Coronavirus, it's a reminder that life will return to normal. But without the formal support of nurseries or childcare, families may be feeling more apprehensive about – and responsible for – their child being ready to start school.
After appearing with our amazing school pupils on Britain's Got Talent in 2019 (more on that later!), I got involved with the BBC Bitesize Starting Primary School campaign because of the support it offers - from advice on mental health and dealing with SEND, to appealing a school place, preparing them for school or learning at home. It has real substance.
Being a parent is a lot harder than it was - we're all busy, stressed and time-poor, especially if we're trying to work from home and look after kids. Anything that can help get our children ready for school, and offer support to parents, is a good thing.
A lot of parents didn't have a great experience when they were at school. They might see schools as very formal, serious places. These days, they're actually full of joy, laughter, awe and wonder, and the campaign's films and articles help to break down those barriers, and put parents' minds at ease, which is so helpful.
We're still working on what transition will look like this year in our school, but when our new intake arrives they'll find that the mental health and wellbeing of our children comes above everything else. I find myself hoping that Ofsted start assessing how schools approach mental health, so that we all start taking it more seriously!
Nowadays the first thing parents talk about is whether their child is feeling happy, confident, has positive self esteem and resilience. Being able to read, write and add up follow after that. If children are safe in their own mental health and wellbeing, teaching and learning is a lot easier.
At school, we know that it's good for children to be taken out of their comfort zone. We're slightly unusual in that our adventures have included going all the way to the "Britain's Got Talent" final and attempting to make a Christmas number one!
We do this to help make them feel confident in a range of different environments, and as a parent that means giving them as many different experiences as possible (at the moment, that could be playing different games or trying new movies or foods) and helping them tune into things they do and don't like.
I'm also keen on the need for children to fail. Our school motto is 'Dare to Dream', but the flipside is daring to fail. We want our children to succeed and achieve everything they've set their mind to, but we need them to learn what failure feels like, and to realise that they will be OK, and that they're not going to win at everything.
In the final of Britain's Got Talent, we came sixth. But we sang our way back to the hotel because in many ways we weren't bothered; we were proud of the fact that we put ourselves out there and gave it a go.
At home, as well as playing the BBC Bitesize games online, playing board games are really good for learning about winning and losing. There might be fallings-out, but you can talk through it afterwards, asking: how did you feel at the time? Did you realise how you behaved? What could you have done differently?
At school, we also encourage the children to describe their feelings and emotions. Are they having a good day, bad day, are they sad, nervous or anxious, how are they dealing with their anger, or looking out for the warning signs when they're starting to get cross?
There's one other thing we ask at school that parents can try at home. When a teacher says 'Put your hand up if you think you're wonderful', most of our kids will put their hand up. My hand will go straight up too. That's what we want for our children, to believe that they are bringing something to the world, and that we're proud of them.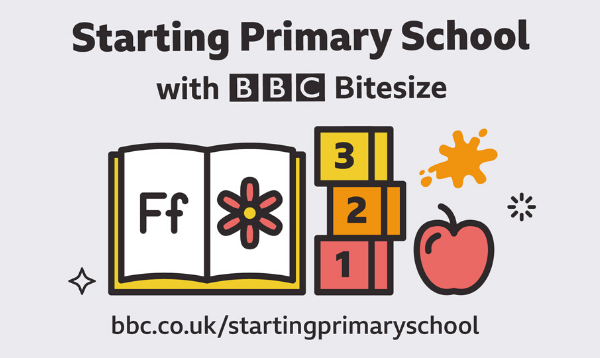 Read Place2Be's advice on getting ready to start primary school.
This blog was written in a personal capacity and does not necessarily reflect the view of the organisation.