The HSJ Awards are ''just the beginning of many more celebrations to come''
Place2Be Cluster Manager, Angelica McMillan, reflects on our evening at HSJ Awards, and what it means for the future of our service.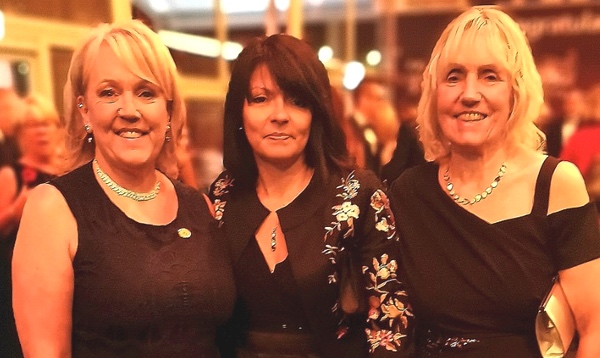 Being shortlisted as a Mental Health Provider of the year is a real privilege for Place2Be. Not surprisingly though, as we continue to 'break ground' with all our passion and commitment to the children and families in different areas of the country.
The Health Services Journal Awards night took place last week, and Place2Be was represented by members from across our organisation. Looking back at the night, it is rather beautiful to see how that experience resembled our day in day out work. The passion and love with which we approach our work, the sadness and heartache of what we see and hear sometimes, and then the hope for increasing children's emotional wellbeing was absolutely lived during the evening at the awards.
It was clear we all wanted Place2Be to win the award, though we were already crazy excited that we had been the only charity who made it to the final in this category, specially in a NHS setting, and we longed throughout the night, for all the amazing work delivered every day to be recognised, and for others to know how important it is to invest on improving children's mental health…
As the evening went on, it was very clear, that whatever the result, we were proud and privileged to belong to such a fantastic organization, we were in fact, already celebrating the fact that this is the beginning of the children and their family's voices being heard. The moment came and it was announced that Place2Be was awarded 'Highly Commended'. We cheered together, and told one another that this is just the beginning, of many more celebrations to come as we continue to deliver an outstanding service, with all the enthusiasm and courage we know we all have.
Angelica is Place2Be's Cluster Manager for Westway. Earlier this year at our Wellbeing in Schools Awards she was awarded the Mental Health Professional of the Year award for her work at Kensington Aldridge Academy, North Kensington. She supported the school in the aftermath of the Grenfell Fire tragedy.