Masculinity and Child Counselling: My Journey
Child counselling didn't fit Jonathan's idea of being a man, but then he took up a placement with Place2Be. Now a School Project Manager and an adult counsellor, he explains how the experience helped him to develop as a therapist and a person.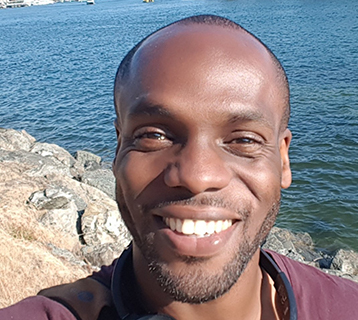 When I first saw the poster for Place2Be, I completely avoided it.
There was no way that working with small children fit with my idea of what a counsellor was. Nor did it fit with my idea of positively tackling 'real' issues that affected the community around me. I honestly saw it as either babyish or maternal.
My own history led me to believe that you were not a man if you showed what I perceived as feminine traits of being nurturing or 'playful'. You don't interact with small children on their level. That is what mothers do. If we as men are there, we are there as authoritarians, to enforce rules and boundaries.  
So even though I was a year into my person-centred counselling diploma and needed a placement, I ignored it and applied for various other organisations where I felt I could be 'real'. However, I didn't have any luck and there was pressure from my college to get my hours, so I took a leap of faith and tried Place2Be.
After reviewing my application and interviewing me in person, they put me through the developmental training and my placement began in a primary school. Little did I know that I was about to experience some of the most challenging yet rewarding client work I've done to this date.
I spent a year developing relationships with children experiencing neglect and abuse, many of whom were acting out in school and might be labelled as troublesome. But they were some of the bravest individuals I've ever met and simply struggled to communicate their understanding of the difficult issues they were experiencing. 
One boy I worked with was disruptive in class and fought with other children. After seeing him regularly for a little while, I began to understand that he was communicating his need to be noticed by those around him as he felt responsible for his dad leaving. He wasn't acting out - he was hurting and by giving him aspace to express himself, I was able to gain his trust and help him work through it.
It made me re-evaluate my initial perceptions on working with small children. I was affecting my community. I was making a difference to these children and their families as their lives became understood. It wasn't just play. It was metaphor and it was real.
I didn't know I would experience this, but my reluctant decision became the best one for my career. As a Counsellor on Placement, you are tested continuously but the benefit to your development as practitioners is immense. Now I'm a School Project Manager who oversees the whole Place2Be service in a school, supervising the Counsellors on Placement, providing group support for pupils and offering expert guidance to staff - among many other things!
For all therapists who want to work with adults or older clients like I did, inside each client is a hurt child waiting to tell their story, no matter the age. I now have my own private practice too and working for Place2Be helped me to be able to communicate the inner child of each adult I work with and never lose sight of them. I discovered that to do this effectively, my entire body is a counselling resource in conveying empathy. My work now is more relational. I learnt to develop awareness for tone, body language, being playful, curious and most importantly adaptable, all key ingredients for successful work with adults and young people. I recognised that what comes out of my mouth is not significant if my body is revealing something different.   
My perception of being a man was challenged to my core. It still is but it is redefined. I now believe that men must have emotional intelligence and an ability to hold boundaries with resilience, robustness and care. This is constantly tested but re-affirmed by my work with children, no matter their age or presenting issue. Now I help them tell their story and I am a much stronger man for it.
This blog was written in a personal capacity and does not necessarily reflect the view of the organisation.
Inspired? Find out more about Place2Be's Counselling Placements and apply