The Art Room merges with Place2Be
The merger will bring together the two children's mental health charities' evidence-based programmes to support children and young people in schools.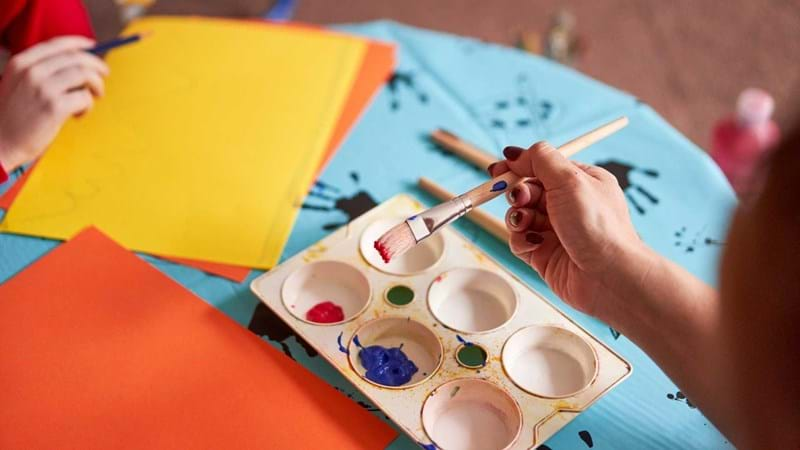 The Art Room has merged with Place2Be to extend and diversify the type of support offered in schools to improve the emotional wellbeing of pupils, families, teachers and school staff.
The Art Room provides a group work intervention in schools using creativity and art to improve the wellbeing of pupils experiencing emotional or behavioural difficulties.
We are pleased to be able to extend our offering for school-part of a whole school approach to mental health.
Catherine Roche, Place2Be Chief Executive Officer
Under the merger, The Art Room will continue to run its provision from eight sites in Oxfordshire, London and Edinburgh. In the coming months, the two organisations plan to explore ways of combining The Art Room service with Place2Be services, evaluating the impact to inform future developments.
Catherine Roche, Chief Executive of Place2Be, said:
"At a time when the profile of school-based mental health support has never been greater, we are pleased to be able to extend our offering for schools as part of a whole-school approach to mental health. There is an obvious and natural link between the work of our two organisations, and we are looking forward to exploring opportunities to integrate more closely to support more children and young people."
Lisa Harker, Chief Executive of The Art Room, added:
"We are very excited by the potential for our two organisations to work effectively together, harnessing the strengths and potential of both organisations to support more children, schools and families in more effective ways."
The Art Room was established in 2002 to help children with emotional and behavioural difficulties. Since then, it has helped thousands of children and young people through its well-defined programme that uses art-making to drive its work. Presently, the Art Room works with 530 children a week across eight specially designed Art Room 'studios' in Edinburgh, Oxfordshire and London. Children who attend The Art Room show:
reduced anxiety
improved emotional regulation
better peer relationships
greater self-confidence.
All these qualities help children's ability to learn and build better relationships.
Where to next
Find out more about the Art Room or explore creative activities from the Art Room.