Masking, Meltdowns and Misdiagnosis
Why girls with autism can miss out on identification and support.
Place2Be's Principal Educational Psychologist for the South Julia Clements, explains the gender difference in the identification of autism and how it can affect girls both in school and at home.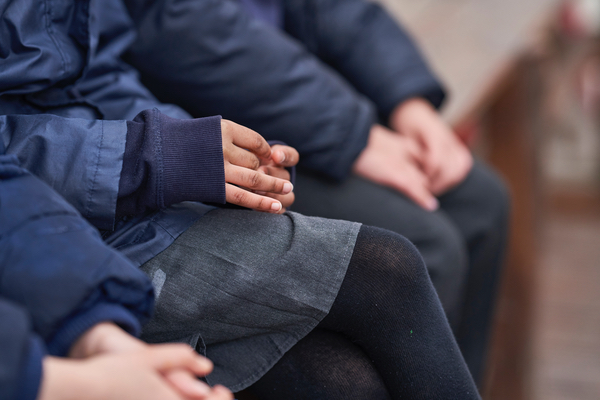 The prevailing wisdom that autism mostly affects boys and that autism in girls is relatively rare is now being questioned. A lot of the research and ways of diagnosing autism are based on the understanding of what autism looks like in boys, and so girls are less likely to be identified. For many girls and women, this leads to a misunderstanding of their needs because their autism is identified late, wrongly or not at all.
A classic stereotype of a child with autism might be a boy who plays alone with his trains, oblivious to his peers who are playing together around him. When we observe this child, we may ask ourselves 'might this boy have autism?' But what might we think about a girl who sits with her peers talking in great detail about her favourite TV soap opera or her favourite Harry Potter book? Would you consider that this girl may have autism? Both of these children may (or may not) have autism. However, the likelihood is that the girl who is talking to her peers about soap operas or books will be overlooked.
Why might girls with autism be overlooked? As illustrated above, the special interests of girls with autism may be more similar to those of their 'neurotypical' (or non-autistic) classmates. However, the frequency and intensity with which they engage in that special interest can be quite different from other girls in the class. Girls with autism can also appear very sociable and this is not what we normally expect from a child with autism. However, girls with autism are often good at rote-learning conversational phrases, imitating social behaviours and following social scripts. This is sometimes referred to as 'social formatting', whereby girls with autism 'copy and paste' from one social situation to another, in order to try to fit in.
An autistic girl may appear to have very few difficulties and is thus under the radar of many of her teachers. However, at home, her parents may be trying to manage frequent meltdowns
Julia Clements, Principal Educational Psychologist
Autistic girls might spend much of their school day trying to hide their social communication difficulties - also known as 'masking' - in order to look like the other girls in their class. Masking can be exhausting and it means that, at school, an autistic girl may appear to have very few difficulties and is thus under the radar of many of her teachers. However, at home, her parents may be trying to manage frequent meltdowns and shutdowns - for example, highly agitated behaviour or extremely withdrawn behaviour in response to feeling totally overwhelmed by the social demands of school. When parents describe their daughter's behaviour at home to teachers, their reports paint quite a different picture of the girl's needs.
So what can be done? It is so important to try to understand the child and to convey the message that you get them. Recognise and make allowances for the exhaustion and anxiety that comes from long periods of time masking in order to fit in. When the social demands of school become too much, be aware that what appear to be small things can cause a shutdown or a meltdown and that this will often only be expressed at home. Hence it is essential that school staff and parents maintain good communication and work together to identify and meet the needs of girls with autism.
At Place2Be we have Educational Psychologists who offer consultations about children and young people who cause concern. We are able to help school staff and counsellors consider a pupil's behaviour, and whether there may be needs, such as autism, that should be further explored. We are also able to offer advice and support regarding how the pupil's needs can be met – whether or not they have a formal diagnosis.

This blog was written in a personal capacity and does not necessarily reflect the view of the organisation.