Tough Mudder
Various dates & locations
Distance: 3.1 miles (5km) & 8-10 miles options
Take on the ultimate muddy obstacle course as you conquer ice baths, mud pits, rope climbs and race through fire!
Tough Mudder requires teamwork and the courage to push the boundaries of your comfort zone. You can do 3.1 miles for the half course or 8-10 miles for the full course challenge!
Take this on with Team Place2Be and help ensure no child has to face mental health problems alone.
Dates and locations:
9/10 April 2021, North London
15/16 May 2021, London West
16/17 July 2021, Manchester
31 July/1 August 2021, Yorkshire
21/22 August 2021, South West 
4/5 September 2021, North West
18/19 September 2021, London South
8/9 October 2021, London - Morden Park 
Join Team Place2Be and get the superstar treatment...
Our fundraising pack, full of top tips
Your free Place2Be running vest 
Regular e-newsletters to keep you up to date and motivated in the lead up to the event
Support from our dedicated Events Team who will be on hand with training and fundraising advice
An invitation to a Place2Be school visit
More information:
For more information contact our Events Team on 07900 749 012 or email:events@place2be.org.uk
Get a charity place
Secure your guaranteed spot on Team Place2Be today!
Registration fee: £25
Fundraising pledge: £300
Secure your place today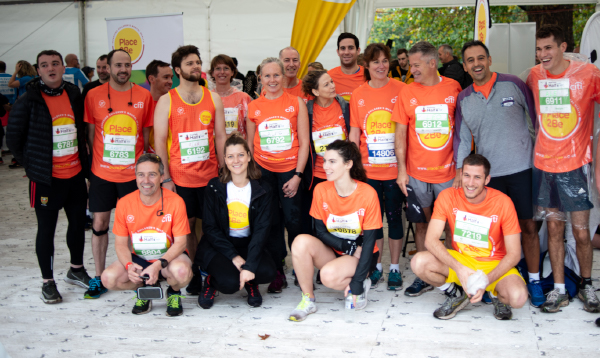 I have my own place
If you've secured your own ballot place, we would absolutely love to have you on #TeamPlace2Be! You won't have a minimum to raise, we just ask that you raise as much as you can.
Join Team Place2Be