Young London SOS: A joint appeal by Place2Be and the Evening Standard
Together with the Evening Standard, we have launched the Young London SOS campaign to address the mental health crisis among young people that is unfolding behind closed doors and in our schools.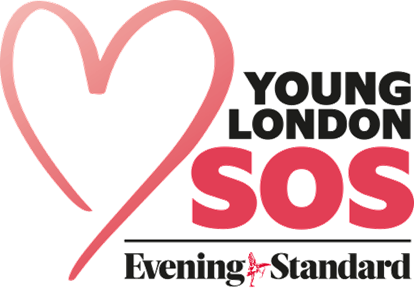 The Centre for Mental Health has predicted that up to 1.5 million children and teenagers across the UK will need new or additional mental health support as a direct consequence of Covid-19, of which 500,000 had no previous diagnosable mental health problems. These new figures come on top of an already growing crisis with 1 in 6 children experiencing a serious mental disorder according to the NHS, and headteachers reporting the situation is "the worst it's been".
As the UK's leading provider of school-based children's mental health services, we provide support and expert training to improve the emotional wellbeing of children, young people, parents and teachers.
In Place2Be schools during the autumn term, we saw an alarming increase in concerns around suicide ideation in young people (a rise of 51%) and self-harm (a rise of 35%).  In our secondary schools, we have also seen cases of eating disorders more than double.
How you can help
With your support, we would like to extend Place2Be services to more children and young people in London schools who urgently need our help. We are already in 150 primary and secondary schools in London but with your help, we could support more children across the capital.
Your donations could help put Place2Be experts and counsellors into more schools. This includes one-to-one counselling, and also our 'Place2Talk' lunchtime self-referral service which any child can access. Our whole school approach ensures that teachers and parents receive support and guidance, creating school environments that are mentally healthy and optimised for learning.
The science tells us that early intervention is the key. Let's give young people the support they need. The time to act is now.
If you believe your London school requires further support with mental health services for children and young people and could benefit from funding, please register your interest.
How your donations can help:
£33,000
could allow Place2Be to partner with one additional London school
£100
could support one vulnerable child for one year