Supporter stories
The work we do wouldn't be possible without our supporters.
Read the stories of our fundraisers and the wonderful ways they support children's mental health.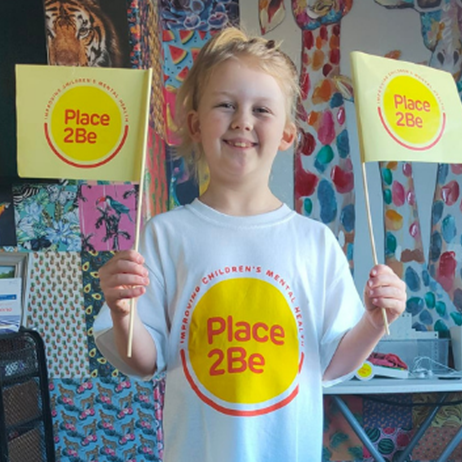 Meet Alba
To kick-start 2022, seven-year-old Alba will be taking on 500,000 steps to raise funds for Place2Be.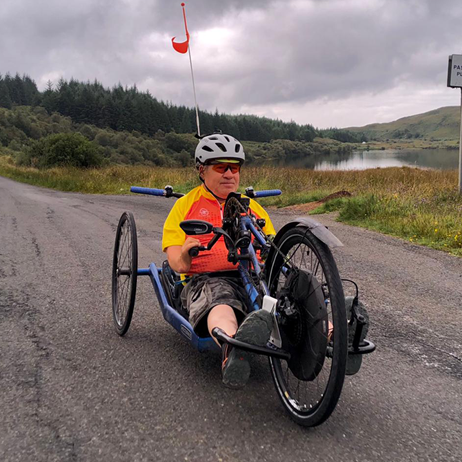 Meet Andrew
In September 2021, Andrew handcycled 1000 miles around Scotland in just 10 days.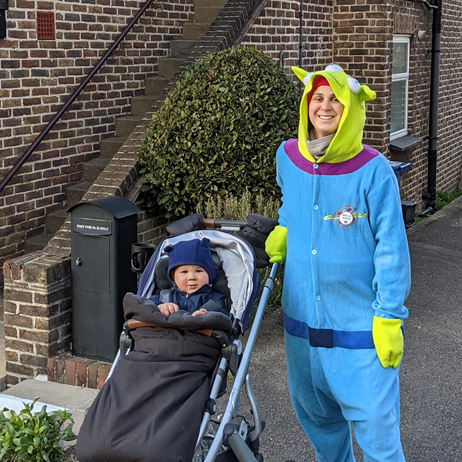 Meet Rosie
In aid of her 30th birthday, Rosie did her daily nursery run in fancy dress to raise money for Place2Be.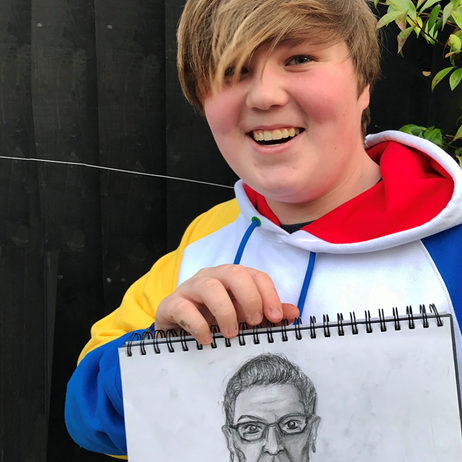 Meet Hugo
When Hugo's charity cycle was cancelled due to the pandemic, he took on a drawing challenge instead.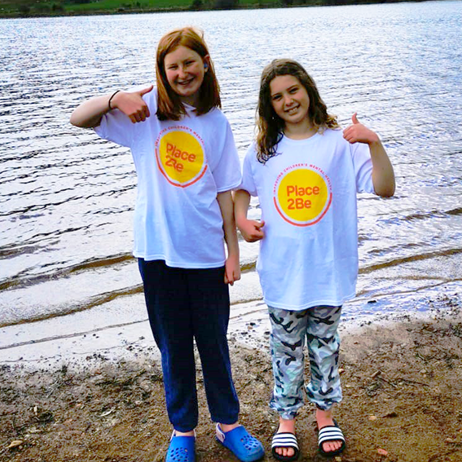 Meet Grace and Lilly
Grace and Lilly held a bake sale outside their house to raise money for Place2Be.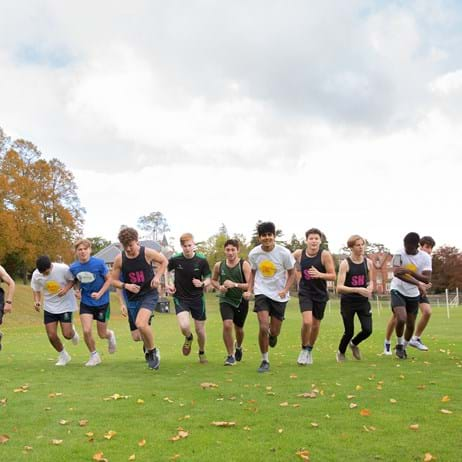 Meet Tiwa
In 2020, Tiwa and his friends took on a 10k for World Mental Health Day and raised £5,000 for Place2Be.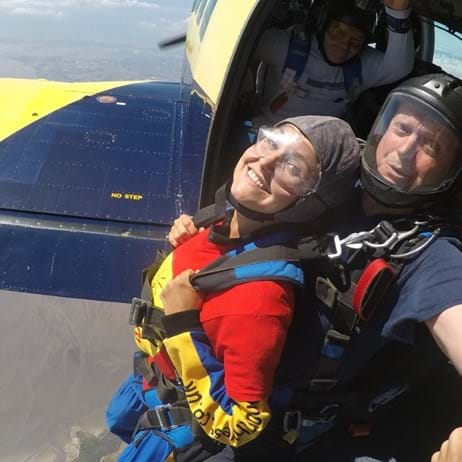 Meet Andrea
Andrea faced her fears and completed her very first skydive, raising £985 for Place2Be.