Level 5 Certificate in Counselling Children and Young People in Schools
Shadow one of Place2Be's mental health professionals and learn how we support wellbeing across the whole school. 
We have currently withdrawn our Level 4 and 5 training courses for this academic year (2020/2021). Any changes to this will be updated on our website and included in the quarterly Mental Health Workforce newsletter. To sign up, please add your email address and tick the relevant boxes in our enquiry form.
Conversion course: Level 5 Certificate in Counselling Children and Young People in Schools
Place2Be's Level 5 Certificate is an opportunity to observe and understand the work that goes into running a counselling service in a school. We are currently not accepting applications.
Course details
What it covers:
Developing skills and knowledge to work safely and ethically as a child counsellor in institutional settings
Shadowing a mental health professional and observing a range of activities associated with a school counsellor and supervisor role, including parent work, multi-agency work, assessment and formulation, safeguarding, diversity and ethical practice
Learning and applying child and adolescent development and a systemic approach.
Useful for those who want to:
Consolidate their learning from Place2Be's Level 4 Certificate
Develop their understanding and skills for supporting children's mental health from a systemic perspective.
Course structure:
50 hours of counselling practice through a supervised and assessed placement in a Place2Be school
Nine days of specialist training (60 hours)
Three essays: a case study (2,500 words), working as a counsellor in the school system (2,500 words) and a case review (3,000 words)
Additional reading assignments, placement review, placement activities checklist and an ongoing reflective journal.
Entry requirements
You must:
Have completed Place2Be's Level 4 Certificate
Have been accepted on a Counselling Placement with Place2Be (and remain on your placement throughout the course)
Provide reference from Place2Be Level 4 Certificate tutor
Have received counselling or psychotherapy yourself
Be willing to be playful and creative
Be self-reflective and committed to self-development.
Accreditation
Payment information
The Level 5 Certificate is currently offered at £900 (this includes your £130 CPCAB registration fee). Payment will be required only if offered a place to study.

Find out more
Get in touch using our enquiriesform or call us on 020 7923 5558.
Safe learning environments
Read Place2Be's guidance on the coronavirus (COVID-19).
Endorsements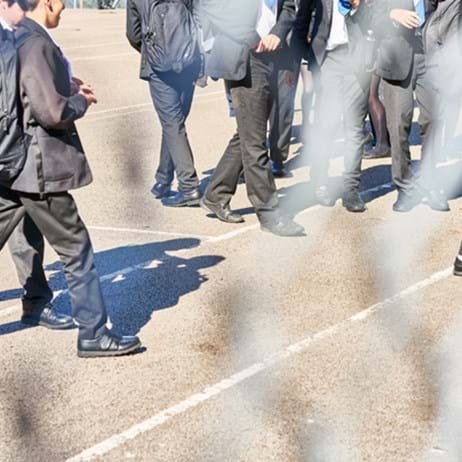 The systemic elements of the course dovetail particularly well with the realities of working in a school environment.
Dave, Level 5 participant