The Art Room and BAFTA Kids launch project to support pupils with move to secondary school
Place2Be and BAFTA Kids have teamed up to launch From River to Sea; an art project to support children to cope with change, particularly those who will soon be moving from primary school to secondary or high school.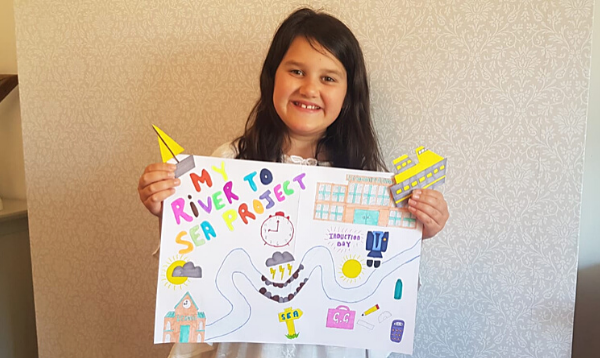 We've teamed up with BAFTA Kids to launch our latest Art Room project: From River to Sea. This project is designed for students in their final year of primary education getting ready to transition to secondary or high school. The project is a chance for children to think about their time at primary school, and the changes ahead as they 'sail' into secondary or high school.
Starting secondary or high school can feel like a huge leap for children and their families – and transition could feel particularly strange this year after the past academic year. Many children may feel that they have missed out on the usual end-of-term rituals such as leavers assemblies, end of the year parties and saying goodbye to friends and teachers.
CBBC's Rhys Stephenson, YouTube star Nikki Lilly, and BAFTA Kids Young Presenter Gracie Gosling, share their River to Sea projects and experiences of starting secondary or high school in this brilliant video:
DOWNLOAD FROM RIVER TO SEA PROJECT (PDF 727KB)
Our Art Room team are specialists in using art to enhance children and young people's wellbeing. They've developed this project to help children and their families to prepare for the move to secondary or high school.
Since 2017, we've partnered with BAFTA Kids visiting schools in England, Scotland and Wales. More recently, we've worked together on the BAFTA Kids at Home with Place2Be project.
Read more advice on getting ready to start secondary or high school.
Download more of our Art Room projects.